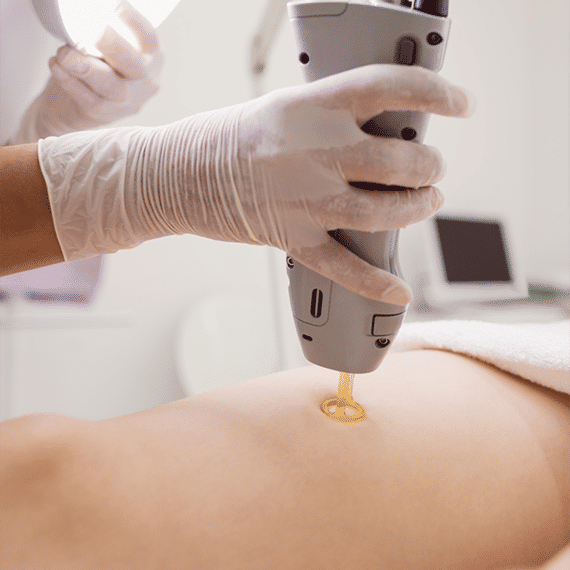 Laser hair removal is the most modern and effective method to get rid of unwanted hair all over the body.
The laser light beam is selectively absorbed only by the melanin of the hair root and thus causes thermal necrosis of its bulb in fractions of a second, without damaging the surrounding skin.
This process takes less than a quarter of a second on each hair.
During the first treatment, all hairs that are in the regeneration phase are affected, while those that are in a later phase of the life cycle re-grow normally.
For this reason, it is necessary to carry out repeated treatments, between which a period of a few months should pass in order to achieve the desired result.
At our Medical Centers, unwanted hair growth is effectively treated using the latest generation Alexandrite Laser GentleLase Pro /MAX system, which is also the most effective hair removal laser that has the strictest safety and quality standards.
Medical reasons that require Laser Hair Removal.
Laser hair removal is usually done for aesthetic reasons. But there are also medical reasons that require laser hair removal.
Folliculitis

Irritations or dermatitis through wax, depilatory creams

Intense hair growth on unwanted areas

History of papillomas or warts

History of coccyx cyst.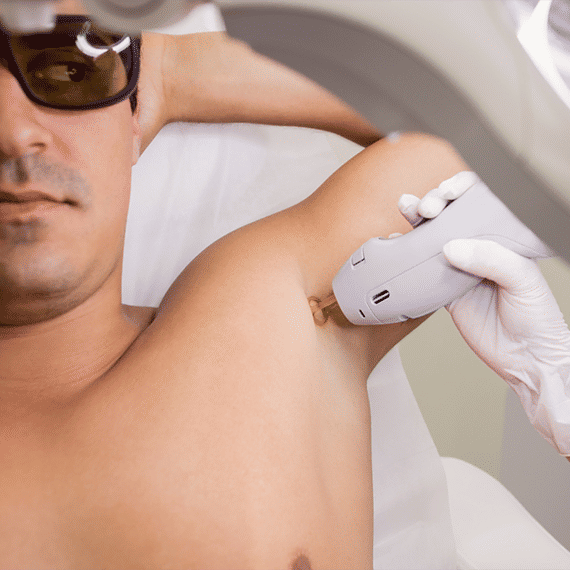 Are you interested?
Contact the nearest Medical Center
or
Fill out the contact form