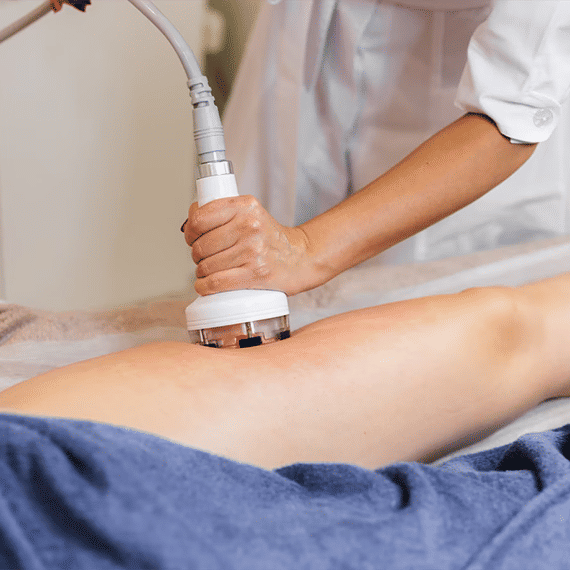 RF (radiofrequency) combines the benefits of ultrasound and RF radio waves, targeting directly loosened skin tissues, providing an immediate lift, and tightening skin without needles, incisions, or scars.
More specifically, the therapeutic power of Ultrasound RF reaches the deeper layers of the connective tissue of the body, which until recently we could only reach with invasive methods, stimulating fibroblasts and promoting natural collagen production. In this way, we immediately achieve visible firming and a natural lifting & tightening effect.
RF treatment is considered one of the most popular non-invasive treatments. RF body skin tightening is a safe and cost-effective treatment that helps to tighten the skin and improve its overall appearance. RF body skin tightening can be used to treat a variety of areas, including the face, neck, thighs, abdomen, glutes, and so on. The treatment is safe and has no downtime recovery after the sessions. Results from RF body skin tightening are visible within a few weeks and continue to improve over time and sessions.
Refine and reshape your glutes and any other loose body area like the abdomen, hips, etc.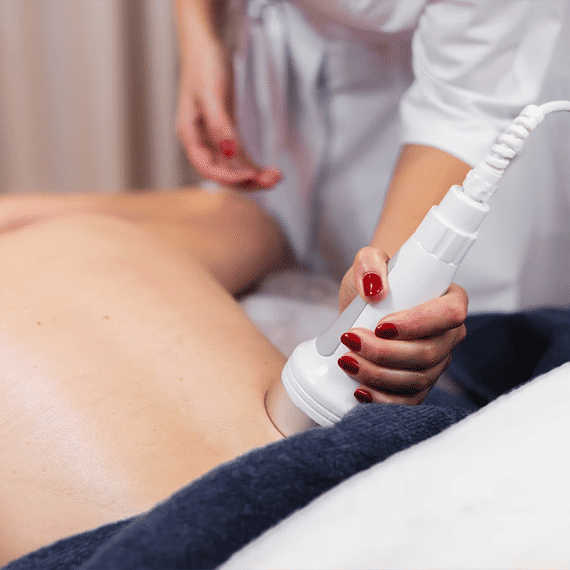 Are you interested?
Contact the nearest Medical Center
or
Fill out the contact form