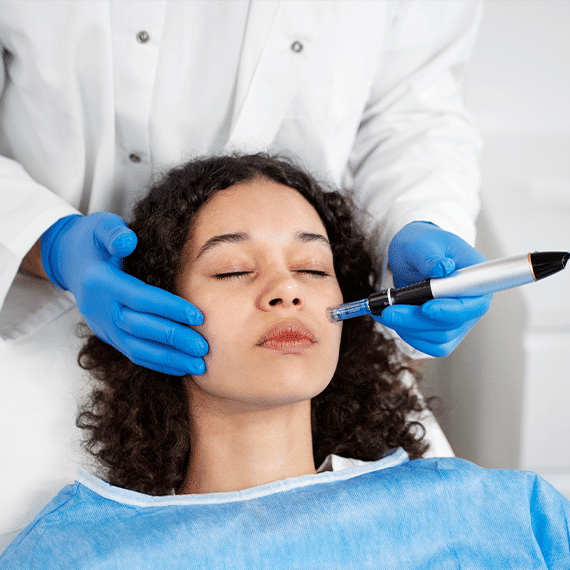 With mesotherapy, we directly infuse into the skin's dermis with the help of painless micro-injections, a mixture of substances, such as hyaluronic acid, vitamins, antioxidants, and growth factors, depending on the patient's needs. With mesotherapy, we promote skin regeneration, with anti-aging peptides, and generally, we achieve better skin quality. The infusion of hyaluronic acid into the skin with the mesotherapy method helps retain water molecules in the skin and hydrate it to look healthy and radiant. Vitamin C is another important substance we use. It is one of the best antioxidants, and it can protect your skin from sun and UV damage. It is considered a summer skin booster!
Mesobotox Mesotherapy
In our Medical Centers, we also do Mesobotox treatment, which is a cosmetic treatment that can reduce effectively fine lines and wrinkles. The technique can also reduce pore size and sebum production and decrease facial sweating. This procedure is named Meso-Botox because of the small amount of botulinum toxin that you will receive with micro-injections on your skin
 PDRN Booster
PDRN (Polydeoxyribonucleotide) boosters are considered an effective solution for skin rejuvenation and help with the signs of aging, scars, and acne scars by promoting skin repair.
PDRN is a bio-molecule commonly extracted from salmon/fish DNA. In fact, studies have shown that salmon DNA is very similar to that of humans, hence it is compatible and safe, and effective for usage.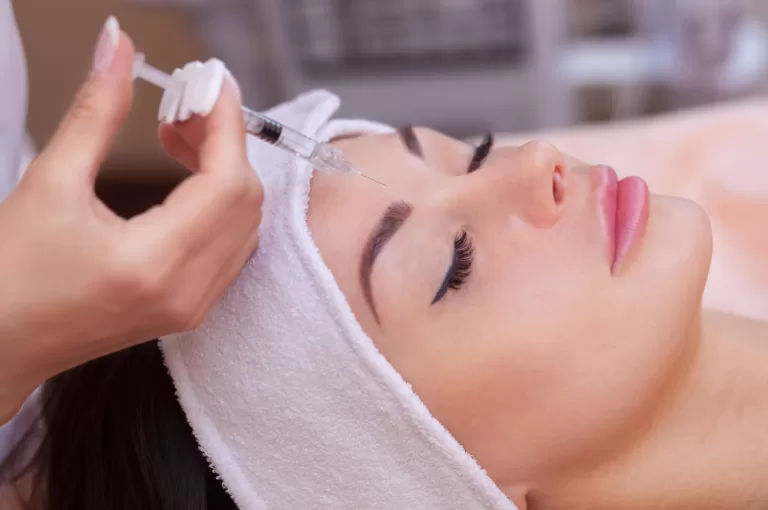 Are you interested?
Contact the nearest Medical Center
or
Fill out the contact form