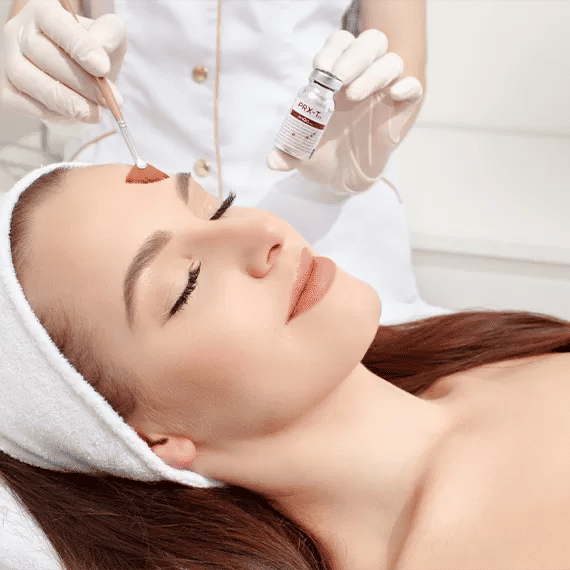 What is unique about this treatment is that it has a very small amount of hydrogen peroxide added to it to take the TCA past the epidermis, straight to the dermis, which is why your skin does not peel off. Another active ingredient in it is kojic acid, which is an antioxidant, anti-inflammatory and has the ability to act as a UV protector, as well as a hyperpigmentation suppressor. 
Best of all, this particular peel can be used on any skin type and it is painless! 
It gives you tight and bright skin that is visible right away the treatment. Also, it reduces pores and it leaves your skin lifted, and radiant, with no recovery downtime.  Each case differs, so the number of sessions needed depends on the skin type and condition, and on the desired results.
Benefits
No needles
Painless
No peeling
Your social life is not affected
Non-photosensitizing, it can also be used during the summer months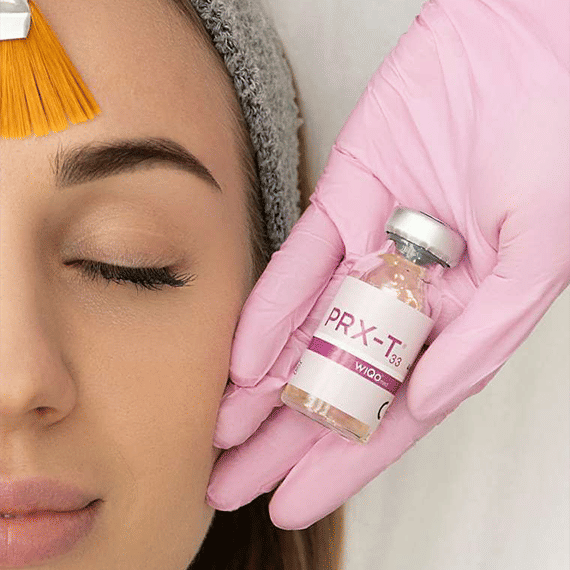 There might be mild redness in the treated area. Keep your skin out of sun exposure. Take your home care products that our expert will suggest to you and use them for at least 1 week
The whole treatment procedure is totally painless and there is not any discomfort
PRX treatment can be repeated after 1 week. Based on your skin condition and desired results, is suggested to repeat the treatment
Are you interested?
Contact the nearest Medical Center
or
Fill out the contact form