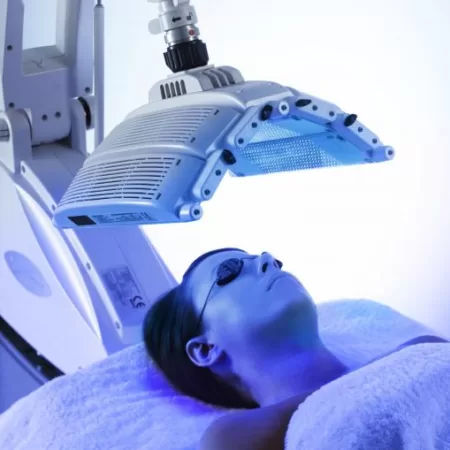 It is known that acne improves considerably after exposure to sunlight, due to the antibacterial action and the effect of UV rays on the immune system.
For several years, UV acne phototherapy was the treatment of choice for active acne, but later it proved to be a factor in photocarcinogenesis and photoaging.
Since then, various wavelengths have been used to combat acne and until recently, light sources such as red/blue light, intense pulsed light (IPL) and laser have been used to treat acne.
Advantages
The advantages of PDT OMNILUX are multiple, as the method combats the main pathogenic mechanisms involved in the problem of acne, achieving:
Antibacterial Action (Significant reduction in the concentration of the bacterium P. Acnes)
Anti-inflammatory Action
Action against seborrhea
Action against hyper keratinization of the hair follicle
Increase in the production of fibroblasts
Increase of collagen & elastin production
Enhancement of vasodilation, blood circulation and oxygen to the tissues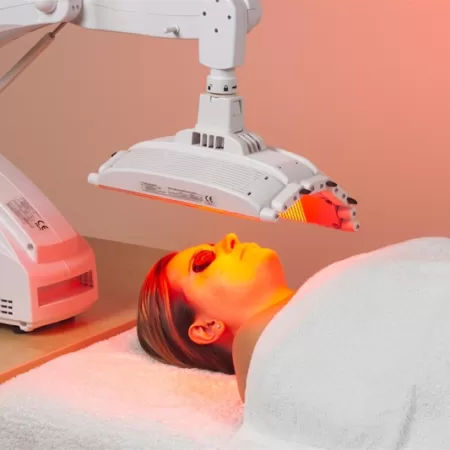 Are you interested?
Contact the nearest Medical Center
or
Fill out the contact form